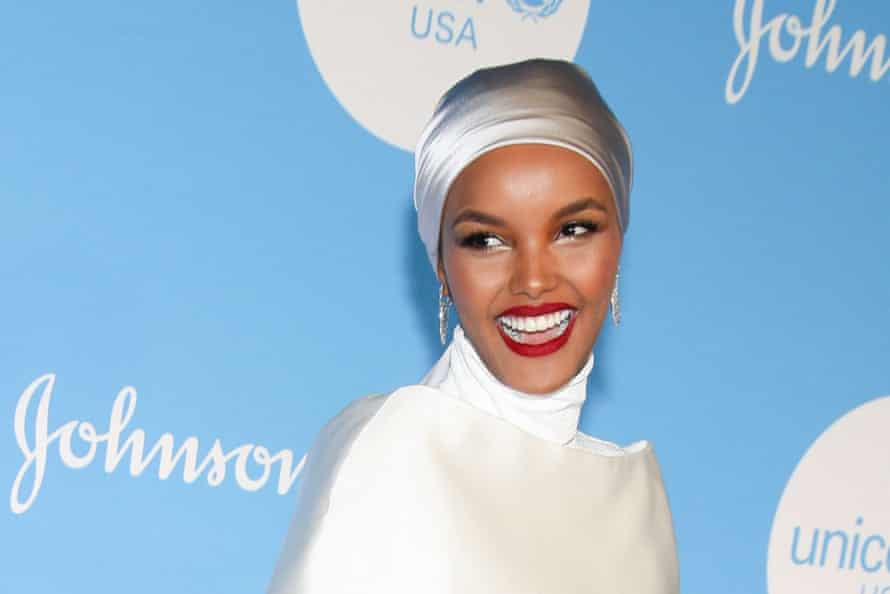 Halima Aden, the Muslim model who became a trailblazer for wearing her hijab on the catwalk and in photoshoots, has hit out at the fashion industry and its exploitation of young models.
Aden quit the industry in November 2020, citing compromised beliefs and feeling like a "minority within a minority".
In a new interview for the BBC World Service with Tommy Hilfiger, Aden says that towards the end of her modelling career she felt she had lost control of her identity. "The last two years, I trusted the team on set to do my hijab and that's when I ran into problems," she says, "like jeans being placed on my head in place of a regular scarf. The way they styled it, I was so far removed from my own image. My hijab kept shrinking and got smaller and smaller with each shoot."
In 2016, Aden was the first fully covered Muslim contestant to compete in the Miss Minnesota USA contest. She later signed with IMG Models.