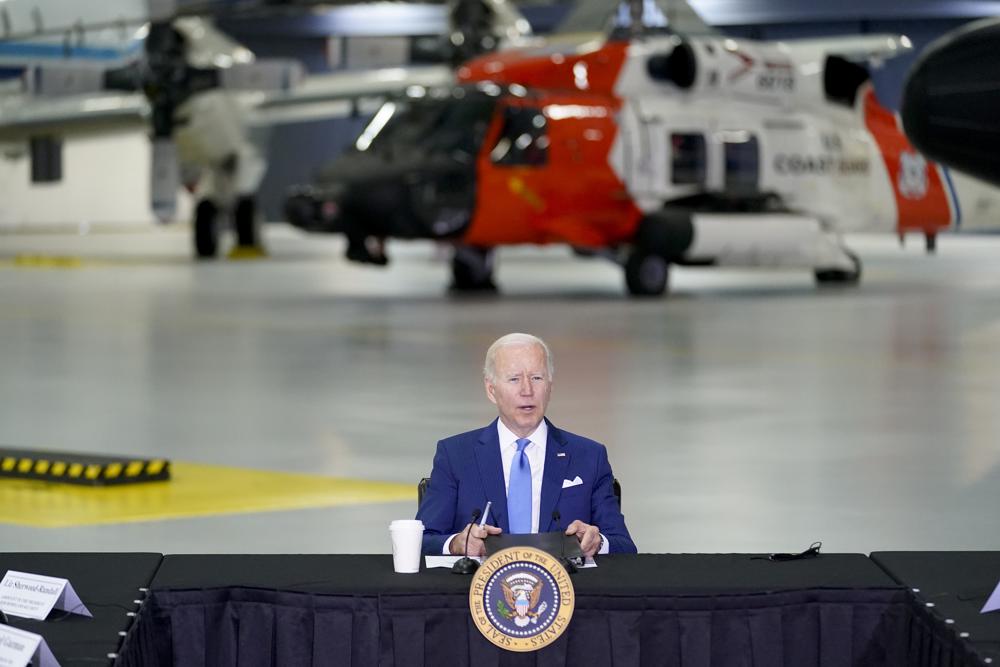 President Joe Biden warned Wednesday that the country will likely see "another tough hurricane season" this year, and he pledged that his administration was prepared to respond to the storms and help Americans recover from them.
"We know hurricanes are coming our way. They grow more extreme every season," Biden said before a briefing from top federal officials, including Federal Emergency Management Agency Administrator Deanne Criswell and Secretary of Housing and Urban Development Marcia Fudge.
Biden urged Americans to "pay attention to hurricane warnings and follow the guidance of your local authorities."
Before his remarks, Biden toured a hangar at Joint Base Andrews to view aircraft used to track and respond to hurricanes.
One of the planes is used to fly through and above the storms, capturing data that allow meteorologists to produce more accurate forecasts.