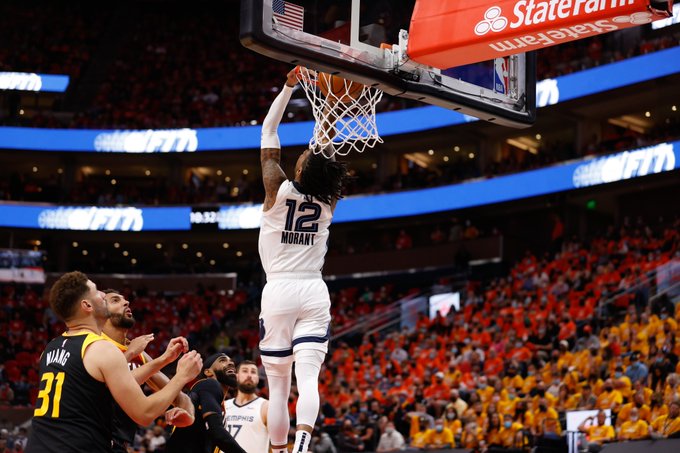 Ja Morant has no problem being cast as the underdog, so being the leader of the eighth-seeded team in the NBA's Western Conference, the Memphis Grizzlies, isn't an issue for him.
He was the underdog in high school, overlooked enough that it took some extra diligence from a Murray State assistant just to get Morant from Sumter, South Carolina into a mid-major program.
From an underdog town to an underdog college, now to an underdog team, that same word was perhaps unsurprisingly used to title the opening segment of a new docuseries about his life to this point.
Morant doesn't currently have a lot of problems, but if there is one it's this: there is precious little chance of him being seen as an underdog much longer. Not with that skill set. Not with his stardom rising this quickly.
Wasn't enough," said Morant on Wednesday night, after his spectacular, franchise-record 47-point performance could not prevent the Grizzlies from falling to the top-seeded Utah Jazz, thereby leveling their first round series at 1-1.