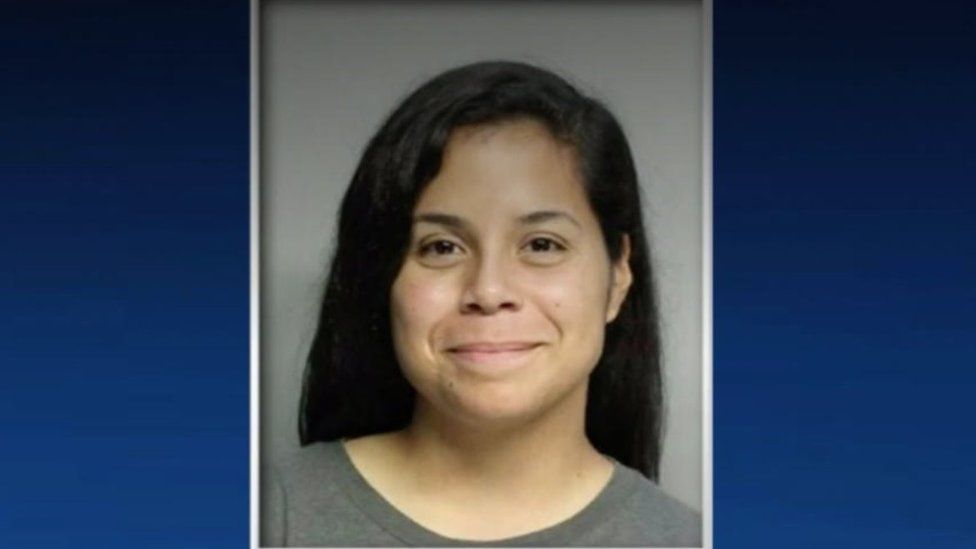 A 28-year-old woman has been arrested after allegedly entering a Florida school and posing as a student.
Police say Audrey Nicole Francisquini snuck into American Senior High School in Miami on Monday and began to hand out fliers for her Instagram account.
Ms Francisquini allegedly carried a backpack and skateboard to blend in.
She has been charged with burglary, interference with an educational institution and resisting an officer without violence.
She appeared in court on Tuesday and pleaded not guilty to the charges.
According to prosecutors, Ms Francisquini recorded herself inside the school on Monday morning as she handed out pieces of paper promoting her social media.
They say her suspicious behaviour was eventually challenged by school security officials but she left the scene without stopping.
Florida paddle video sparks outrage online
Can celebrities control their image online?
Police later tracked her down using her Instagram handle.
Footage from the now-private account, obtained by Fox affiliate WSVN, appears to show her wearing a devil-style mask inside a car and later recording the police as they approached her home to take her into custody.
"It's crazy. It's very creepy," a student told the television station.