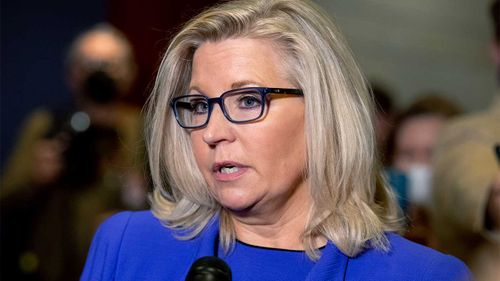 The highest-ranking woman in America's Republican Party has been forced out of her position for voting to impeach Donald Trump.
Representative Liz Cheney was booed by her colleagues as she warned her party against tying themselves too closely to the former president.
"If you want leaders who will enable and spread (Mr Trump's) destructive lies, I'm not your person," she told a meeting of House Republicans.
She ended her speech with a quote from Jesus Christ.
"Ye shall know the truth, and the truth shall set you free."
She was then ousted from her position as Chair of the House Republican Conference by a voice vote from her colleagues.
Chair of the House Republican Conference is the third-highest ranking position in the Republican House leadership.
No other woman holds a senior leadership position in the congressional Republican party.
Since she came out in support of impeaching Mr Trump in January, she has been a frequent target of the former president.