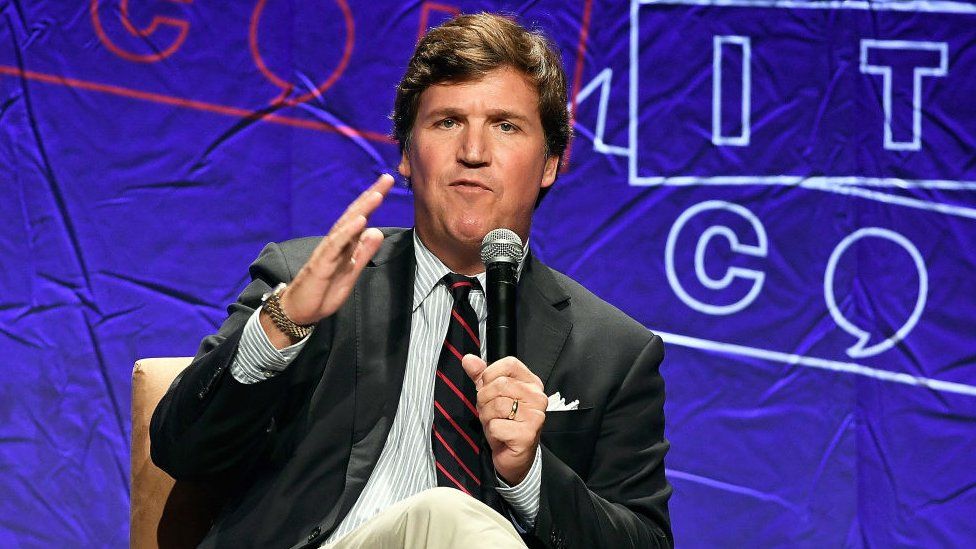 The US National Security Agency (NSA) has denied allegations by Fox News host Tucker Carlson that it is spying on him in an attempt to force him off air.
On Monday Carlson, a long-time critic of President Joe Biden, said a government whistle-blower had told him the NSA was monitoring him for "political reasons".
The NSA denied this, saying its primary role is to counter foreign threats.
Fox News has not commented publicly on its host's claim.
In response to a question about Carlson's comments, White House spokesperson Jen Psaki said the NSA "focuses on foreign threats and individuals who are attempting to do us harm on foreign soil."
"Beyond that I would point you to the intelligence community," she added.
NSA surveillance exposed by Snowden ruled unlawful
The 12 best posters from the very odd NSA archive
The NSA, together with the Central Security Service, is responsible for intercepting and protecting electronic communications on behalf of the US government, and has a broad cyber security remit.
During a segment of Tucker Carlson Tonight – one of America's most popular news programmes – Mr Tucker said he was convinced by the alleged whistle-blower because they had information about an ongoing story "that could have only come directly from my texts and emails."