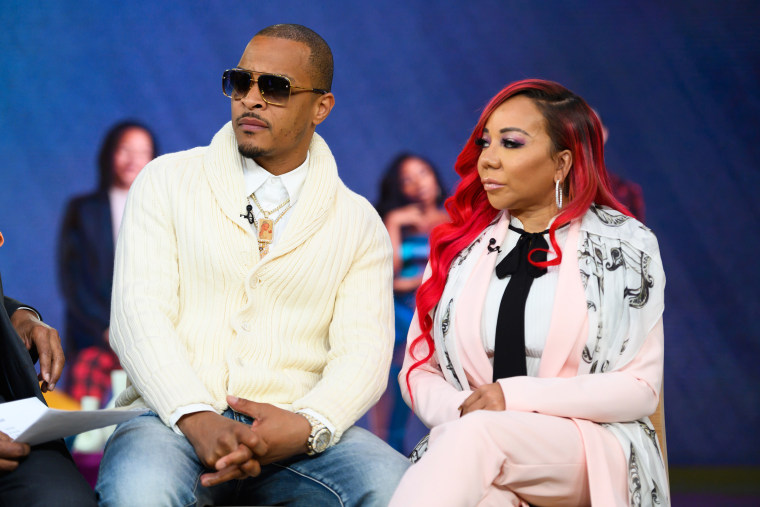 Two women in the past two months have gone to police accusing T.I. and his wife, Tiny, of sexual assault dating back more than a decade.
The Los Angeles Police Department confirmed to NBC News on Monday that it is actively investigating T.I. but would not specify if he was being investigated for this most recent allegation. The LAPD said Tiny was not being investigated.
The Las Vegas Metropolitan Police Department said on Tuesday there was no active investigation and the case was closed due to the statute of limitations.
T.I., whose real name is Clifford Harris, and Tiny, whose real name is Tameka Harris, have not been charged with any crimes in either case and have denied all previous allegations of misconduct.
According to a firsthand account in a police report seen by NBC News, Rachelle Jenks earlier this month told the Las Vegas Metropolitan Police Department that her "life has never been the same" after she "was forced to engage in sexual acts" with T.I. and Tiny.
Jenks said she was in a ladies bathroom at McCarran International Airport in Las Vegas in 2010 when she was approached by Tiny, who asked her to hang out with her and her husband that night, according to the report.