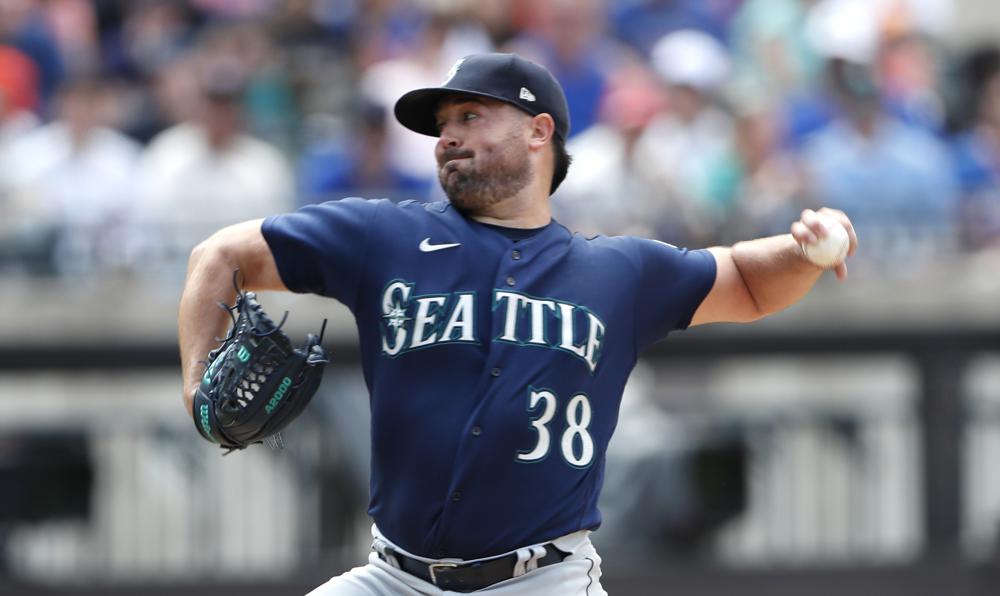 Mariners left-hander Robbie Ray isn't joining Seattle for a series in Toronto this week, missing a chance to celebrate the Cy Young Award he won with the Blue Jays last season amid border restrictions related to the COVID-19 vaccine.
Ray pitched against the Mets in New York on Sunday, then remained in the U.S. while teammates traveled to Canada for Monday's series opener.
There was no locker for Ray in the Mariners' clubhouse in Toronto. Manager Scott Servais said Ray will rejoin the team in Boston on Thursday for a four-game series against the Red Sox. He did not elaborate on the left-hander's absence.
To enter the country, the Canadian government requires a person to have received a second COVID-19 vaccine dose — or one dose of Johnson & Johnson — at least 14 days before entry.
Players who go on the restricted list because they are not vaccinated against COVID-19 are not paid and do not accrue major league service time, according to a March agreement between Major League Baseball and the players' association.