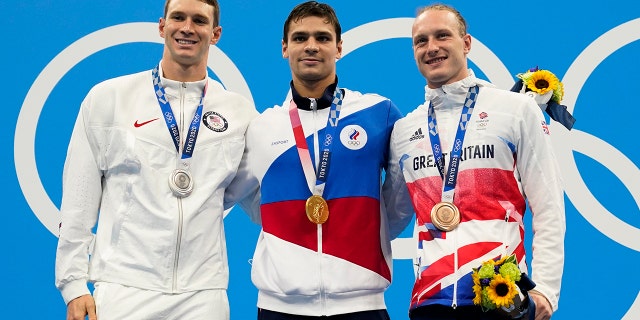 Russia has been the most prominent target of the anti-doping movement. After losing to Russian swimmers in two races at the Olympics, American backstroke star Ryan Murphy said Friday that doping remains a huge problem in the sport and he wonders if all his competitors are clean.
Seeming to take aim at a country that has repeatedly run afoul of doping rules, Murphy revealed his frustration after taking the silver medal behind Evgeny Rylov in the 200-meter backstroke.
That came three days after Murphy — who swept the backstroke events at the 2016 Rio Games — settled for a bronze in the 100 back. In that race, he touched after both Rylov and another Russian, Kliment Kolesnikov.
"It is a huge mental drain on me to hear I'm swimming in a race that's probably not clean," Murphy said. "That is what it is."
But later, at a news conference with fellow medalists Rylov and third-place finisher Luke Greenbank of Britain, Murphy said he was not accusing the Russian of doping.