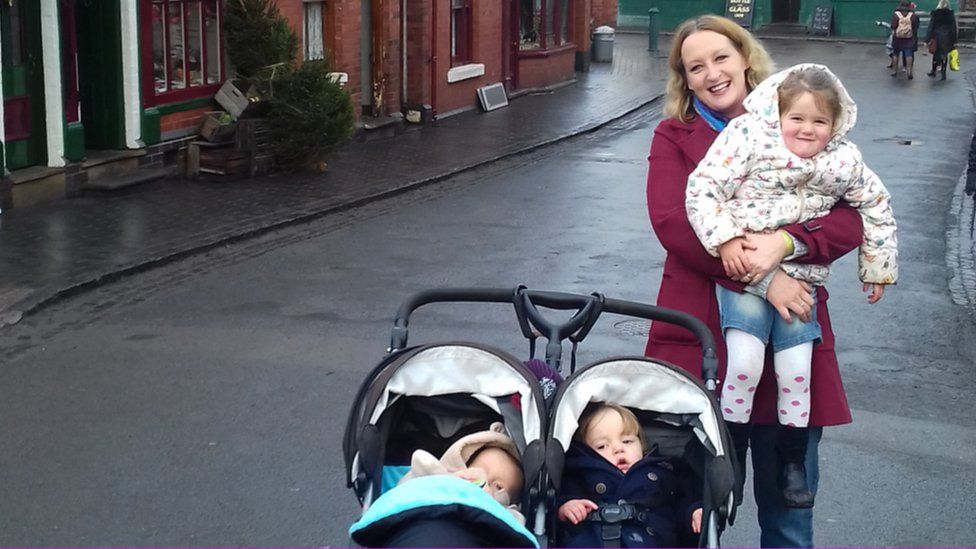 A woman whose sister died from breast cancer is campaigning for the fight against the disease to be given the same energy as the hunt for Covid-19 vaccines.
Stacey Chilcott, from Willenhall, West Midlands, had a PhD in cancer research. She was 39 when she died two days before her daughter's fifth birthday; the little girl blowing out candles with the help of aunt, Lindsey Flynn.
Mrs Flynn is now calling for a national taskforce to help end the illness. To that end, she has launched an online petition. It will need 10,000 signatures by September for the government to issue a response to its demands.
"It isn't right what happened to Stace," Mrs Flynn said. "But with the pandemic, you see what can be achieved when we all pull together. "Why can't we apply this to one of the biggest killers of young women?"
Mrs Flynn said her sister, who died in January 2020, was told there was no treatment available for her type of cancer, and that she independently researched a number of clinical trials and none were successful.