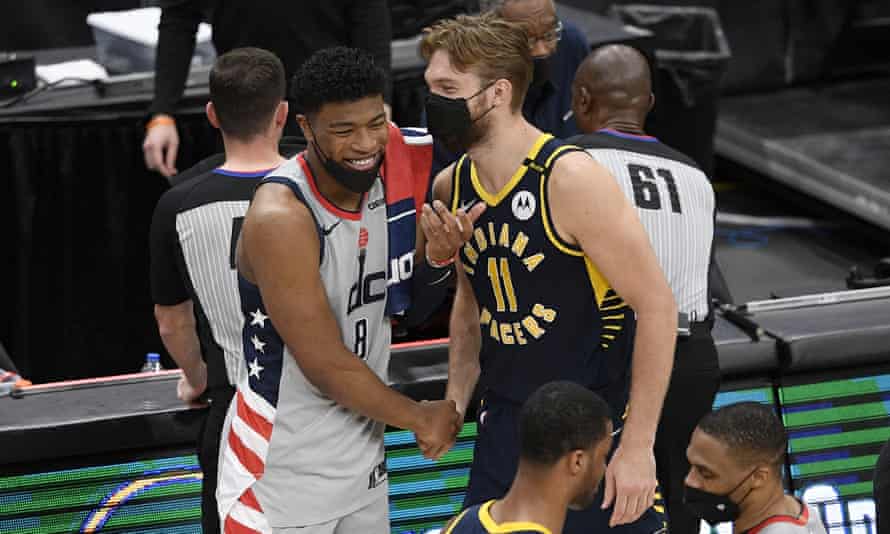 Russell Westbrook and Bradley Beal did what they do a near triple-double for one, 25 points in just 29 minutes for the other and the Washington Wizards reached the NBA playoffs as the Eastern Conference's No 8 seed by overwhelming the Indiana Pacers 142-115 in the play-in round Thursday night.
Washington led by as many as 38 points and advanced to face Joel Embiid and the No 1 seed Philadelphia 76ers in the first round, marking quite a turnaround for coach Scott Brooks' crew, who were 17-32 in early April.
Indiana's run of five consecutive playoff appearances ended in coach Nate Bjorkgren's debut season.
A little more than a week after breaking Oscar Robertson's career record for most regular-season triple-doubles, Westbrook finished Thursday with 18 points, 15 rebounds and eight assists, and it was Beal second in the NBA in scoring two years in a row whose three-pointer opened up a 30-point lead at 98-68 with about four minutes left in the third quarter.