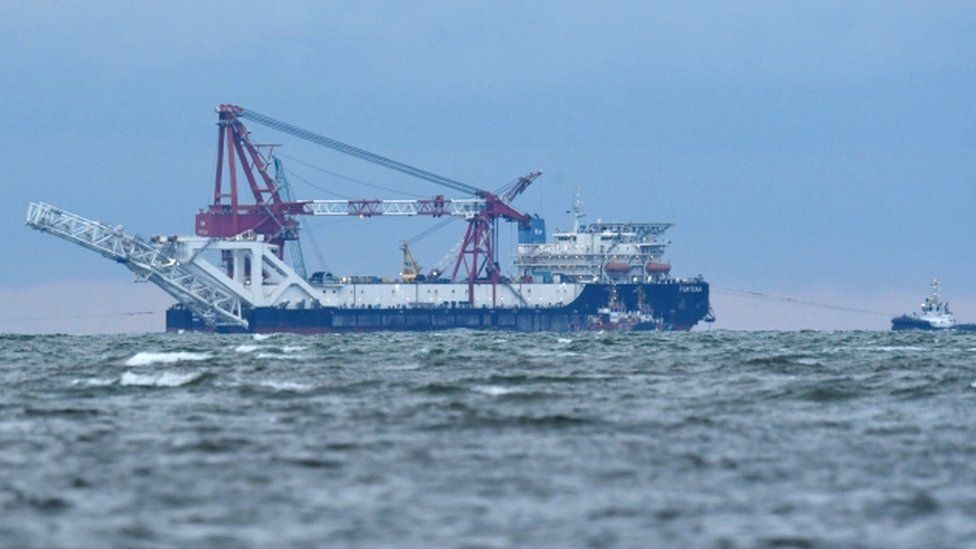 The Biden administration has waived sanctions on a company building a controversial gas pipeline between Russia and Germany.
The US also lifted sanctions on the executive – an ally of Russia's Vladimir Putin – who leads the firm behind the Nord Stream 2 project.
The move came in a report on Russian sanctions delivered to Congress by the Department of State.
Critics say the pipeline is a major geopolitical prize for the Kremlin.
The project, which would take gas from the Russian Arctic under the Baltic Sea to Germany, is already more than 95% complete.
The Department of State report notes that Nord Stream 2 AG and its chief executive, Matthias Warnig, a former East German intelligence officer, engaged in sanctionable activity.
But it concludes that it is in the US national interest to waive the sanctions.
Colonial Pipeline boss confirms $4.4m ransom paid
The Department of State also imposed sanctions on four Russian ships involved in the building of Nord Stream 2, though detractors said that would not be enough to stop the pipeline.