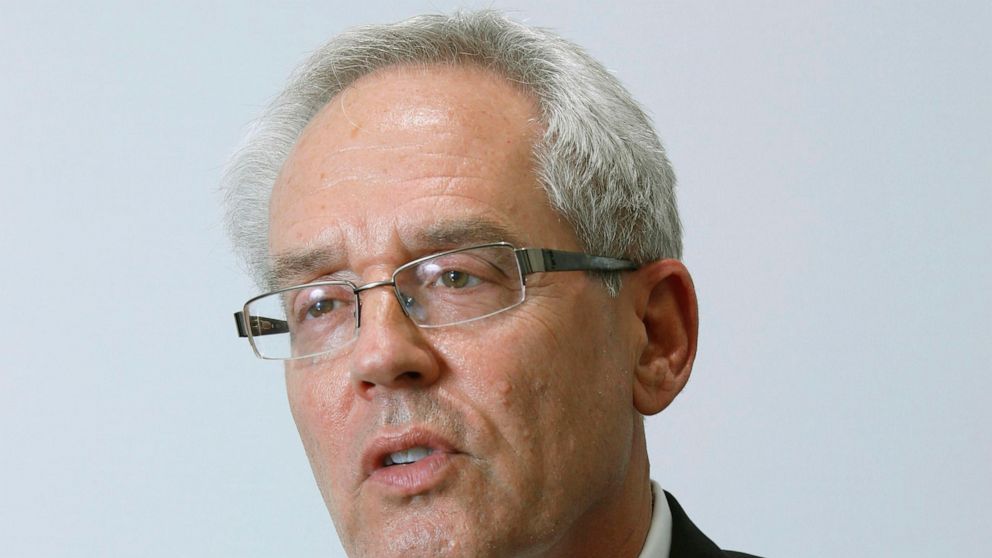 An American lawyer on trial in Japan on charges related to reporting of former Nissan Chairman Carlos Ghosn's compensation asserted his innocence Wednesday, testifying he acted legally and in Nissan's best interests.
Greg Kelly, a former executive vice president at Nissan Motor Co., told the Tokyo District Court he was worried Ghosn might job-hop after taking a big pay cut in 2010, when Japan began requiring disclosures of high executive pay.
"He became a retention risk," Kelly said in response to questioning by his chief defense lawyer, Yoichi Kitamura.
"We were fortunate to have a CEO as talented as Carlos Ghosn," he said.
Starting in 2010, Ghosn's annual pay was cut by about half, or 1 billion yen ($10 million). Company officials had worried about potential public criticism since big executive paychecks are rare in Japan. After the pay cut, Ghosn was making considerably less than his counterparts at U.S. and European automakers.
Ghosn and Kelly were arrested in late 2018. Ghosn was charged with underreporting his compensation and with breach of trust. But he fled to Lebanon while out on bail. Kelly is facing charges of conspiring with Ghosn to underreport his pay.