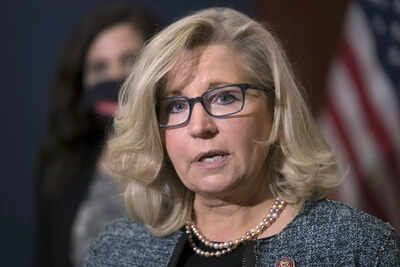 Wednesday's vote by House Republicans over ousting anti-Trump conservative Liz Cheney from her leadership role will almost certainly confirm that the party out of power in Washington is casting its lot with the former US president.
Eighteen months before crucial midterms and three years before the next presidential race, the Republican Party appears intent on punishing one of its own because she refuses to embrace Donald Trump's false claim that Democrats stole the 2020 election.
Republicans argue it's about unity, and that Cheney hammering on about Trump and what she calls his "dangerous and anti-democratic cult of personality" has done nothing to bring a fractured party together following a contentious election that left them in the political hinterland.
Cheney, a Wyoming conservative and the daughter of former vice president Dick Cheney, is expected to be voted out of her role as the number three House Republican in a morning vote by the party's conference.
On Tuesday evening she delivered a defiant speech on the House floor, warning her colleagues of the potential "unraveling of our democracy" as a former president continues to mislead millions of Americans and sow doubt about election integrity.