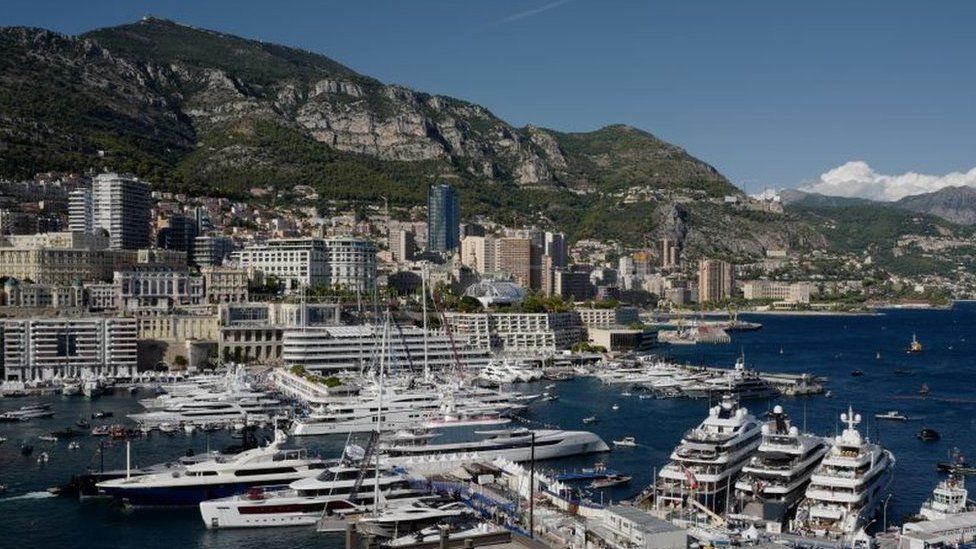 News that Jeff Bezos has bought a "superyacht" has revived interest in the secretive world of the uber-rich globetrotters who enjoy these ultimate status symbols. Experts say the superyacht industry has been booming for years, even during the global economic slowdown caused by the pandemic.
Jeff Bezos, the founder of Amazon and the world's richest man, has seen his personal wealth roughly double since 2017, helped by his wallet ballooning last year as more people than ever turned to online shopping.
It's not just Bezos. Many of the world's wealthiest have seen their fortunes accumulate in recent years.
And through it all, shipyards have continued turning out mega yachts that experts say are growing larger as they gain in popularity. According to experts and brokers, 2020 saw more yachts sold than ever before, with 2021 set to again break sales records.
What do we know about Bezos' yacht?
The 417ft (127m) vessel is being built in the Netherlands by Oceanco, according to a new biography of Bezos by Bloomberg News.