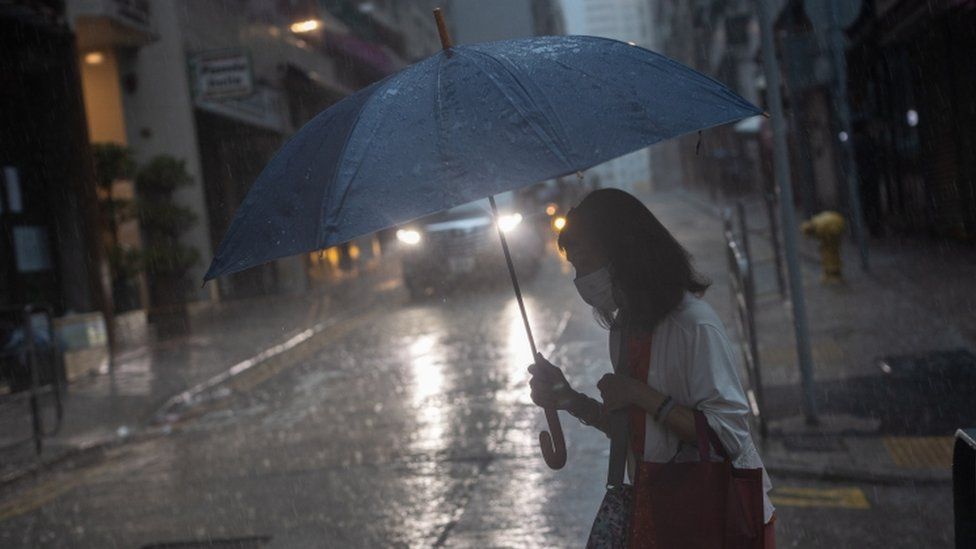 Trading on the Hong Kong Stock Exchange finally got underway on Monday afternoon after its morning session was cancelled due to extreme weather.
The decision to open the market came after the government cancelled an earlier "black rainstorm" warning. The city has three levels of rainstorm warning, with black being the highest after amber and red. Landslides and flooding were reported in some parts of Hong Kong as it was hit with high amounts of rainfall.
The Hong Kong Stock Exchange announced that trading would start from 1.30pm local time after the black rainstorm warning was lifted as the extreme weather conditions eased.
It was the city's first black rainstorm warning this year, with more than 150mm of rain reported in the Western part of Hong Kong and the islands of Lantau and Lamma. Several other districts saw at least 70mm of rain.
The storm delayed a flight carrying Hong Kong leader Carrie Lam and her delegation to Beijing for the Chinese Communist Party's 100th anniversary celebrations by around an hour, according to the South China Morning Post.