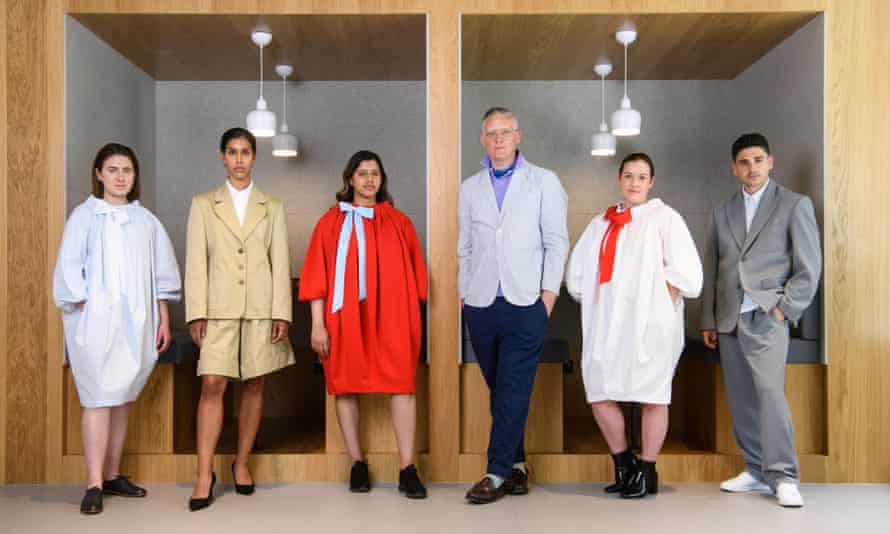 With the government possibly announcing the end of working from home and hybrid working options being discussed, the British fashion designer Giles Deacon has created a capsule collection for those whose workspace is now undefined.
Using data collected by the workspace company IWG on what people want to wear during their return to work, Deacon set about creating the wonky WFA (work from anywhere) outfits. Although searches for suits have increased 49% between April and May, according to Digital Loft, IWG found that generation Z workers also want to express their individuality through their clothes. "In a working environment people want to have a sense of personality," Deacon said. "The traditional monochrome office suit is over."
And yet generation Z still realises its value: 73% of 16- to 24-year-olds polled said they believed that what you wear is linked to the seniority of your position.
After certain lockdown restrictions had been lifted the designer visited various IWG workspaces to research what people were wearing. Although sales of loungewear had increased massively, Deacon is relieved to see that workers were keen to ditch their work-from-home tracksuits for something smarter.