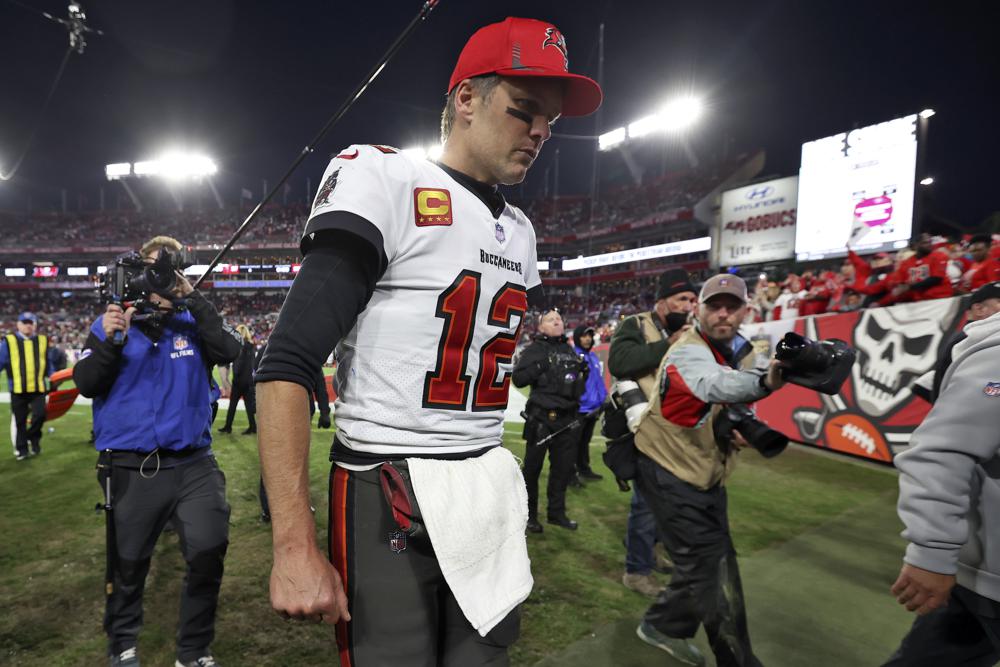 Aaron Rodgers seemed tired and uninterested, almost as if working overtime to spread fake science and conspiracy theories was more important to him than getting the Green Bay Packers to the Super Bowl.
Tom Brady didn't look much better. He was beaten up and aging quickly on the field in Tampa Bay — until suddenly he wasn't.
They both ended up losers on a NFL playoff weekend that might have been the most entertaining ever. And they both left their respective fields unsure of where they will be playing next year — or if they will be playing at all.
Not that it matters all that much. In an epic round of playoff games, the young quarterbacks showed the NFL will be in good hands for years to come.
Patrick Mahomes outdueled Josh Allen and the Bills in a game so good it should have been a Super Bowl by itself. Maybe two.
Joe Burrow won one for the Bengals, proving he is as good as he is brash, and Matthew Stafford is a game away from doing in Los Angeles what he never had a chance to do in Detroit.