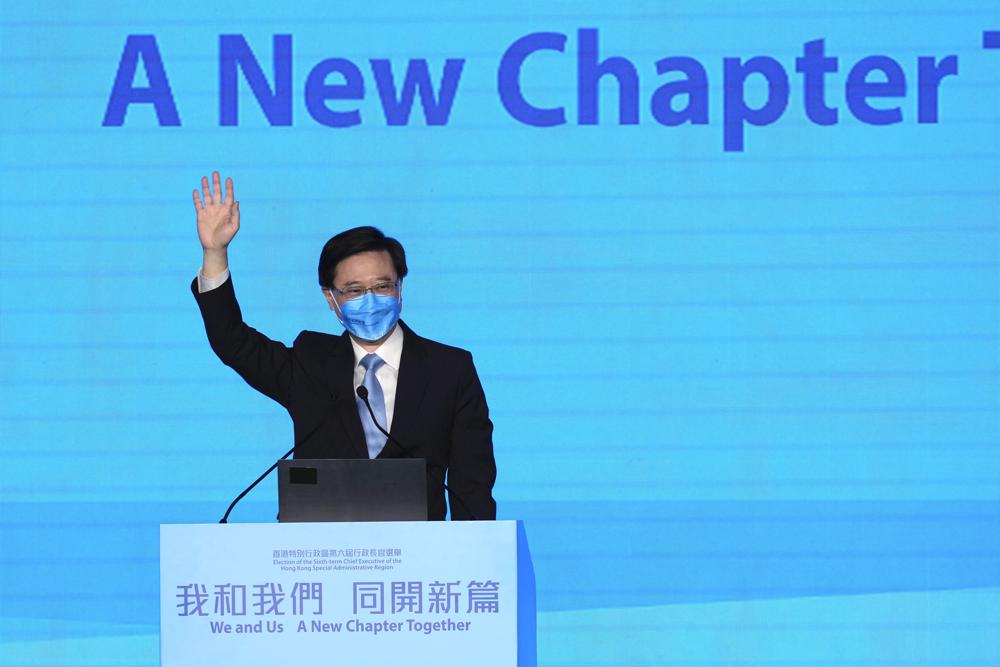 China is installing a career security official as the new leader of Hong Kong in the culmination of a sweeping political transformation that has gutted any opposition in the Asian financial center and placed it ever more firmly under Beijing's control.
John Lee, formerly the city's No. 2 official, is the only candidate Sunday in what is an election in name only. Well over half of the 1,500-member Election Committee that selects the chief executive has already endorsed him and he needs only a simple majority to win.
Speaking to supporters Friday, Lee acknowledged that Hong Kong has deep-rooted problems and reiterated his intention to bring a "results-oriented" approach.
"Hong Kong has to seize its opportunity, we cannot afford to wait, we cannot be late," the 64-year-old former police officer said. "We will have to consolidate Hong Kong as an international city, to develop Hong Kong's potential as a free and open society, to connect the mainland of China and the world."