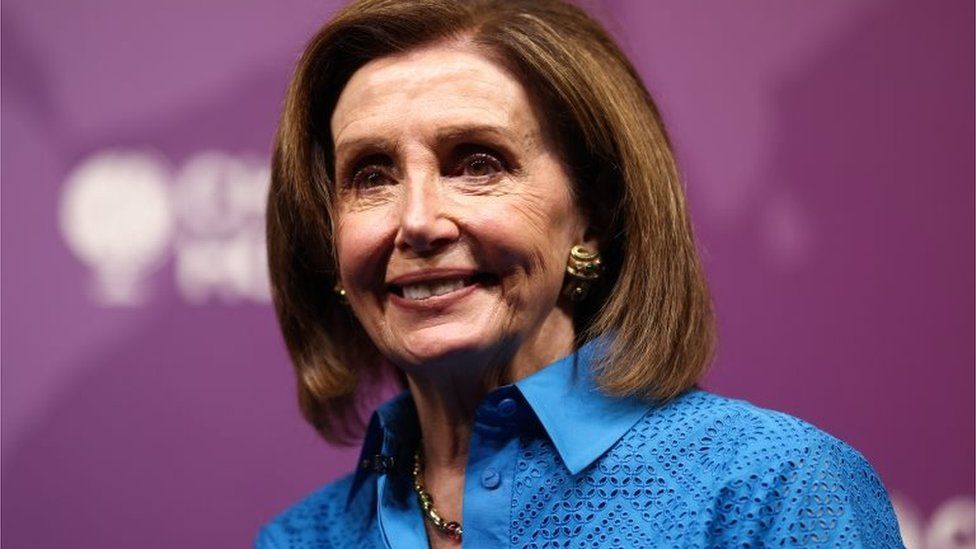 Like all chefs, Paul Heathcote is used to working under pressure.
However, having to submit his Chorley cakes for inspection by international security services is more scrutiny that he is used to.
But that is what happens when you are feeding one of the United States' most powerful politicians, Nancy Pelosi, as well as parliamentary presiding officers from the world's richest nations.
A G7 summit of parliamentary presiding officers is being hosted by the House of Commons Speaker (and local MP) Sir Lindsay Hoyle – and he has been sure to use the event to champion his constituency in Lancashire.
"Police officers watching every move we make in the kitchen is interesting," Mr Heathcote told BBC Radio Lancashire.
"I think they got a few catering tips along the way."
Chorley to host G7 parliamentarians' summit
How Pelosi rose to the top – and stayed there
The event will focus on "open versus secure parliaments". Sir Lindsay told Radio Lancashire all speakers faced the challenge of ensuring the public had access to the democratic processes while "making sure you don't put lives at risk".