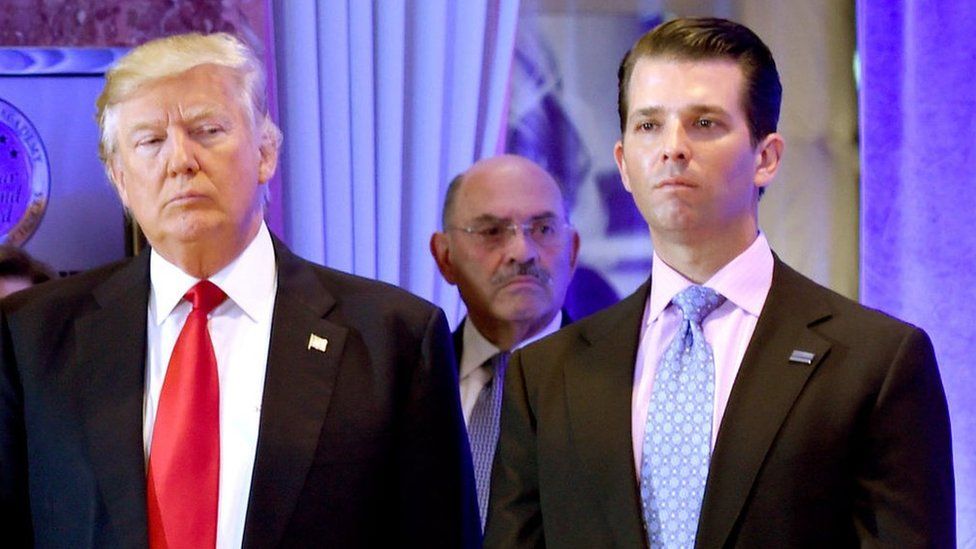 Former US President Donald Trump's company and its finance chief have been indicted in an investigation into alleged tax crimes, US media report.
The specific charges against the company and Allen Weisselberg, 73, are still unclear. They are expected to be made public on Thursday.
Mr Trump is not expected to be implicated personally in the case.
New York City has already cut business ties with the twice-impeached former president.
The Trump Organization is a family holding company that owns hotels, golf clubs and other properties.
Any criminal charges brought against it would mark the first in long-running investigations on alleged fraud by both the Manhattan district attorney and the state attorney general.
Trump ordered to hand tax returns to prosecutors
New York City is latest to cut Trump business ties
Charges by District Attorney Cyrus Vance are expected to focus on whether Mr Weisselberg and other company executives received benefits such as apartment rentals or leased cars without reporting them properly on their tax returns.