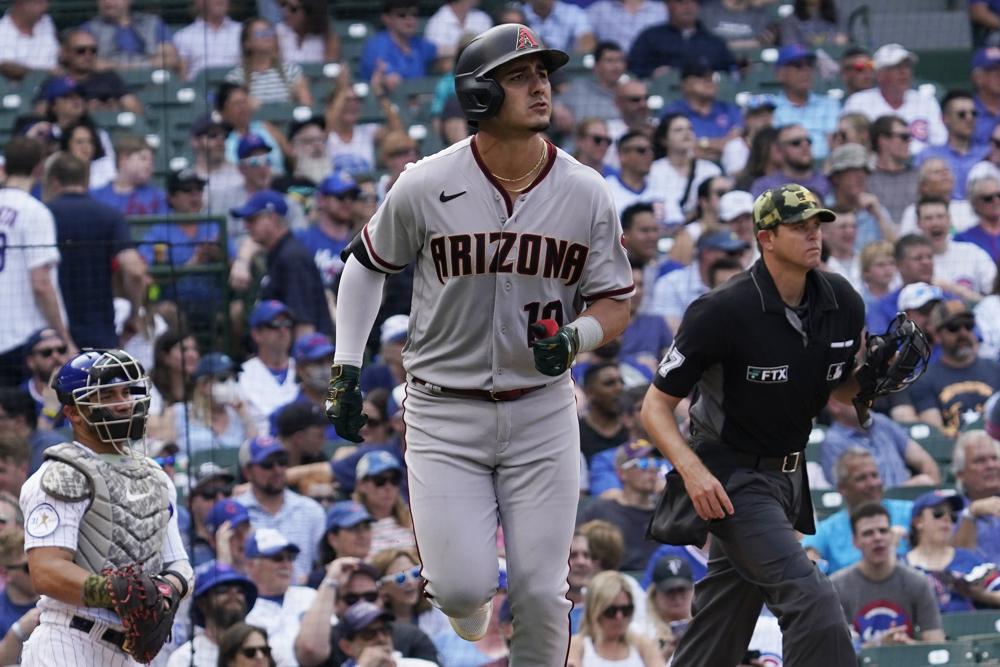 On a perfect day to play home run derby at Wrigley Field, the big winner was Josh Rojas.
Rojas launched his first three longballs of the season and the Arizona Diamondbacks powered past the Chicago Cubs 10-6 Friday.
With a strong wind blowing out on a warm afternoon, the teams combined to clear the brick walls 11 times — the Diamondbacks connected for seven homers.
"I've had multi-homer games in the minor leagues and multi-hit games in the the minor leagues, but I've never done anything like this," Rojas said. "This is a pretty good feeling, especially coming into the game with zero and leaving with three."
David Peralta went deep twice and Alek Thomas and Christian Walker added solo shots as the Diamondbacks won their second straight after a six-game slide.
"These days have been happening here in this stadium for long, long time," Arizona manager Torey Lovullo said. "Whether they're wind-aided or not they're HRs and I was proud of the way we fought against a very tough pitcher."