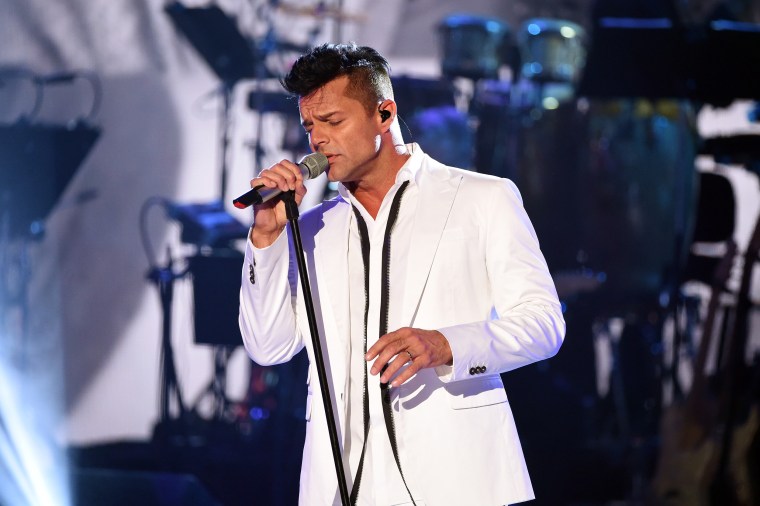 Ricky Martin opened up about feeling "violated" when Barbara Walters confronted him about his sexuality in a 2000 interview.
In the televised interview, which took place a decade before the singer came out publicly, Walters addressed rumors that were circulating at the time about Martin being gay.
"You could stop these rumors," Walters told him. "You could say, as many others have, 'Yes, I am gay,' or you could say, 'No, I'm not,' or you could leave it as you are, ambiguous."
At the time, Martin looked uncomfortable with the question, and he eventually replied, "I just don't feel like it."
Looking back, Martin, 49, recalled how much that moment threw him.
"When she dropped the question, I felt violated because I was just not ready to come out. I was very afraid," Martin told People in a cover interview for its 2021 Pride issue. "There's a little PTSD with that."
"A lot of people say, what would you do differently?" he said, before adding, "Well, maybe I would have come out in that interview. It would've been great because when I came out, it just felt amazing. When it comes to my sexuality, when it comes to who I am, I want to talk about what I'm made of, about everything that I am. Because if you hide it, it's a life-or-death situation."