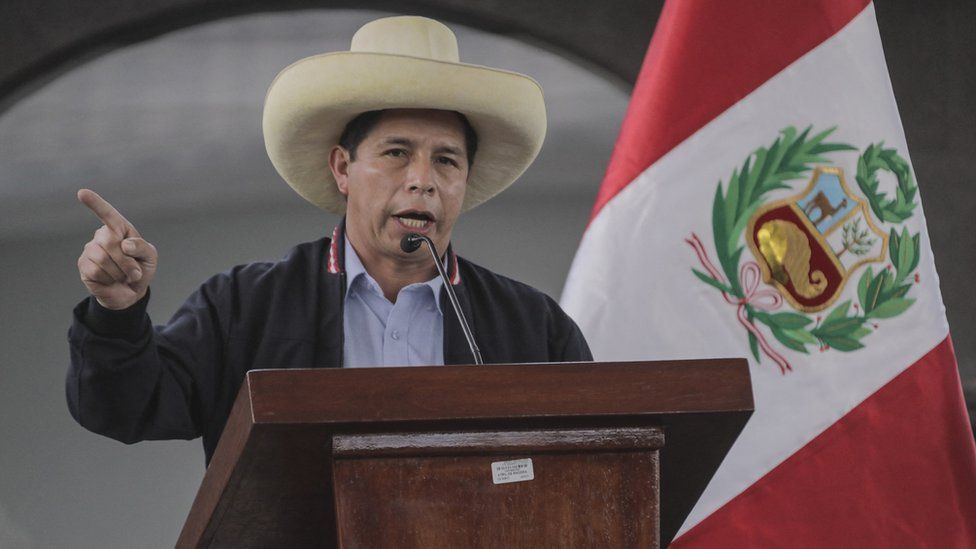 Pedro Castillo has been declared president-elect of Peru, weeks after winning the popular vote in a tightly-contested run-off election. The country's election authority announced its verdict after reviewing claims of electoral fraud by his right-wing rival, Keiko Fujimori.
Mr Castillo, a 51-year-old former school teacher and union leader, secured just over 50% of the votes. He will now be sworn in as Peru's president on 28 July. After the jury announced its verdict, Mr Castillo gave a speech in the capital, Lima.
"We are going to work together and bring this country together," said Mr Castillo, according to news outlet RPP. "We are going to reject anything that goes against democracy."
In a tweet, Peru's current President Francisco Sagasti said he welcomed the announcement.
"May this be the beginning of a new stage of reconciliation, consensus and unity," he added.
Mr Castillo burst onto the national scene four years ago when he led thousands of teachers on successful strike over pay.