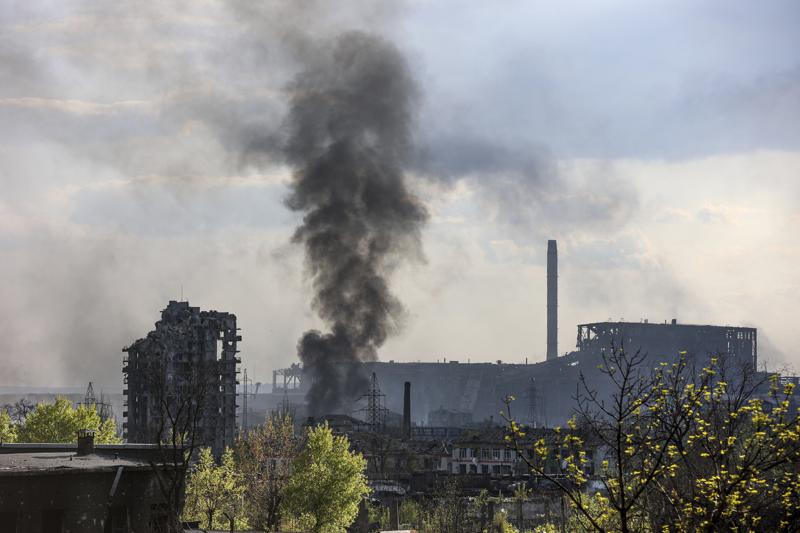 Heavy fighting raged Thursday at the shattered steel plant in Mariupol as Russian forces sought to finish off the city's last-ditch defenders and complete the capture of the strategically vital Ukrainian port.
The bloody battle came amid growing speculation that President Vladimir Putin wants to present the Russian people with a major battlefield success — or announce an escalation of the war — in time for Victory Day on Monday. That is the biggest patriotic holiday on the Russian calendar, marking the Soviet Union's triumph over Nazi Germany.
Some 2,000 Ukrainian fighters, by Russia's most recent estimate, were holed up in the tunnels and bunkers under the sprawling Azovstal steelworks in Mariupol, the last pocket of resistance in a city largely reduced to rubble over the past two months. A few hundred civilians were also believed trapped there.