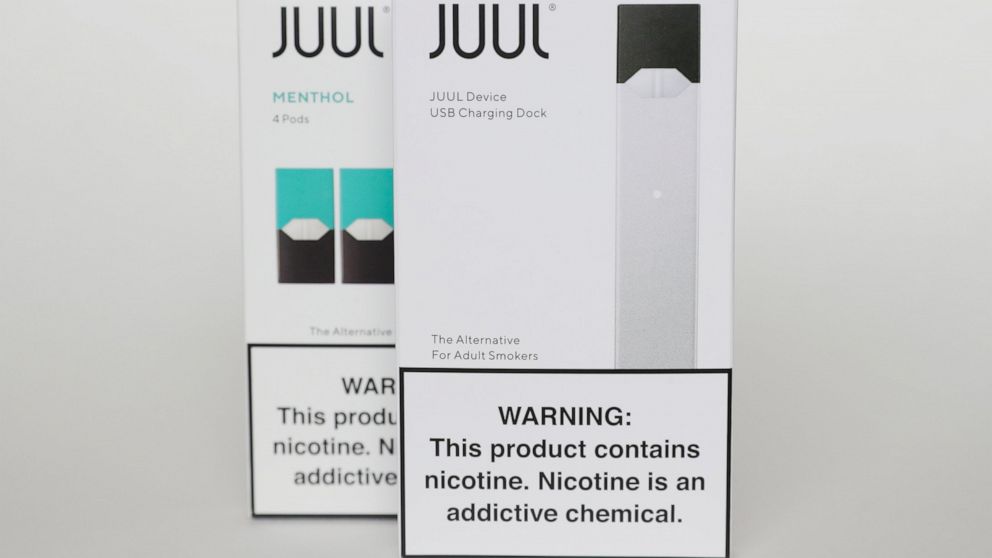 Electronic cigarette giant Juul Labs Inc. will pay $40 million to North Carolina and take more action to prevent underage use and sales, according to a landmark legal settlement announced Monday after years of accusations that the company had fueled an explosion in teen vaping.
A state judge accepted the first-of-its-kind agreement with a state. North Carolina Attorney General Josh Stein had sued Juul, accusing it of employing unfair and deceptive practices that targeted young people to use its vaping products, which deliver addictive nicotine. The lawsuit had been scheduled for trial next month.
As part of the agreement, Juul will not advertise to anyone under 21 in North Carolina, including through social media, and will limit sales amounts of Juul products online to any state residents. It will also sell its products only behind counters at retailers that have ID scanners to ensure customers are of age.
Teen use of e-cigarettes skyrocketed more than 70% after Juul's launch in 2015, leading the U.S. Food and Drug Administration to declare an "epidemic" of underage vaping among teenagers.