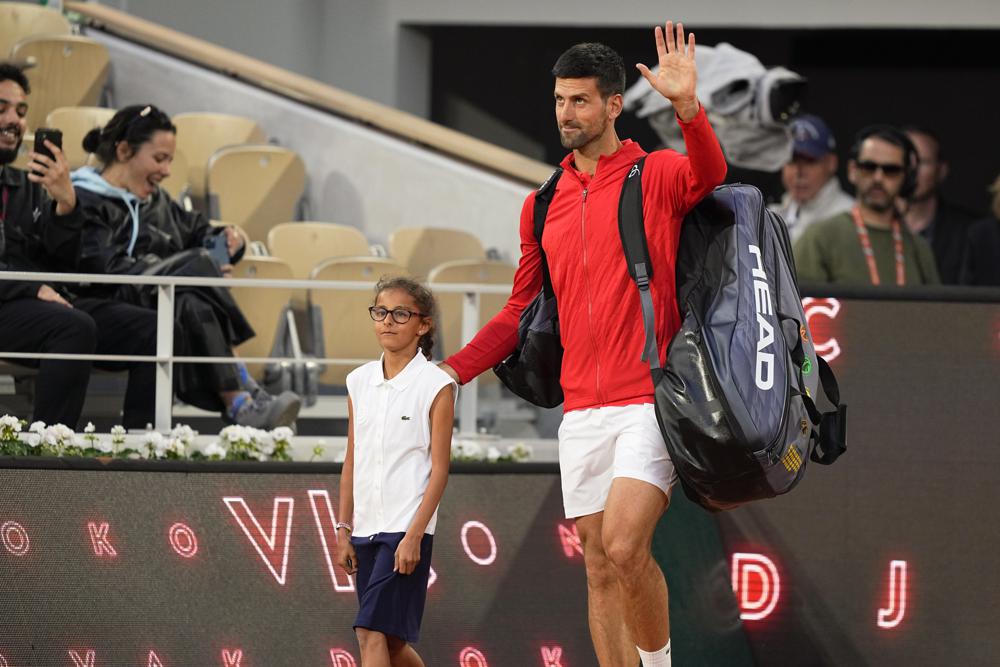 Novak Djokovic says he plans to defend his title at Wimbledon this year and supports the decision by the ATP men's tour to withhold ranking points from that tournament as a show of unity among players — even though the move will negatively affect his hold on the No. 1 spot.
Djokovic called the All England Club's ban of players from Russia and Belarus over the invasion of Ukraine "a mistake," and said Wimbledon's organizers did a poor job of communicating about the issue.
He said he thought there could have been room for a compromise but instead it is a "lose-lose situation for everyone."
Djokovic spoke in response to a reporter's question after his first-round victory at the French Open on Monday night.
The No. 1-seeded Djokovic opened his title defense at the French Open with a 6-3, 6-1, 6-0 victory in less than two hours over Yoshihito Nishioka. He improved to 18-0 for his career in the first round at Roland Garros.
About the only uncomfortable moment for Djokovic might have been when some spectators booed after he let out some yells after winning points in the second set.