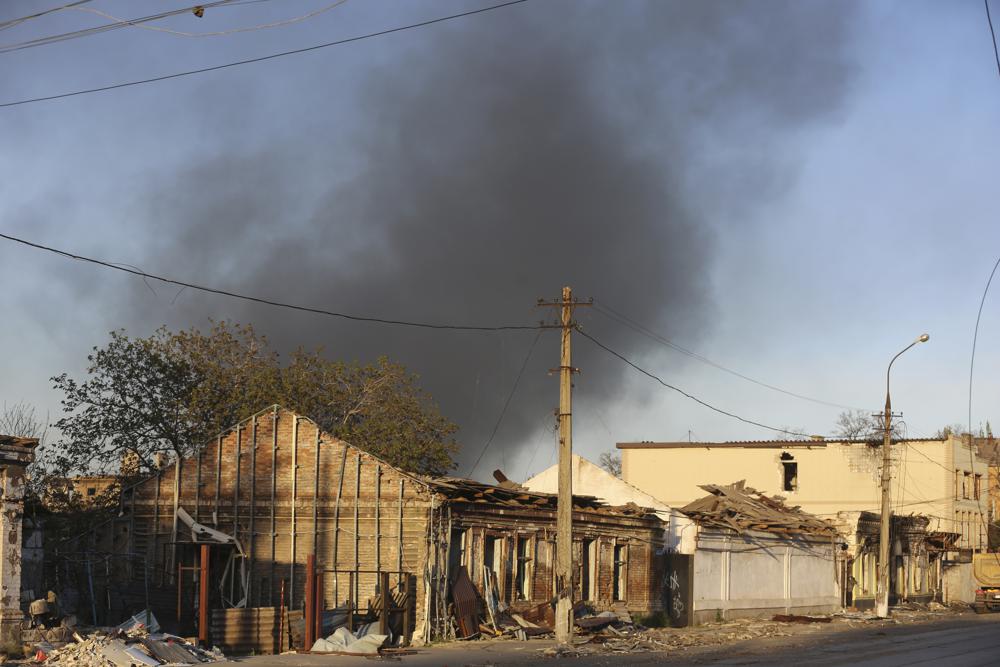 More than 60 people were feared dead Sunday after a Russian bomb flattened a school being used as a shelter, Ukrainian officials said, while Moscow's forces kept up their attack on defenders inside Mariupol's steel plant in an apparent race to capture the city ahead of Russia's Victory Day holiday.
U.N. Secretary-General Antonio Guterres said he was "appalled" by the reported school bombing Saturday in the eastern village of Bilohorivaka and called it another reminder that "it is civilians that pay the highest price" in war.
Authorities said about 90 people had been taking shelter in the basement. Emergency crews found two bodies and rescued 30 people, but "most likely all 60 people who remain under the rubble are now dead," Serhiy Haidai, governor of Luhansk province, wrote on the Telegram messaging app.